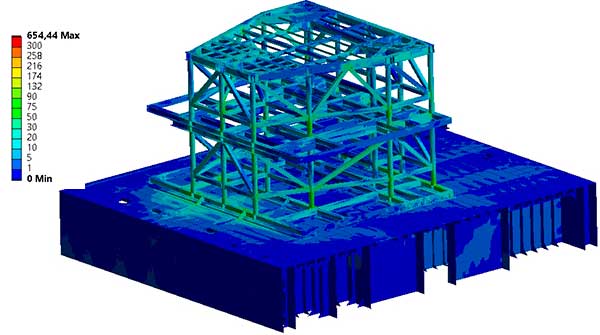 Finite-element analysis (FEA) is powerful tool to get rapid and proven conclusion about the structural strength.
We perform FE Analysis for structures with Ansys.
Playing with model parameters, we compare different options until the most effective solution is found. FEA allows to reach an optimal ratio between weight and structural strength. If simulation is used at early stage of a project, it can save time and money in production and testing.